Van den Borne
For over 50 years now, Van den Borne has been the leading supplier and technical adviser in pumps, pipe systems and products for irrigation systems and water treatment. We have unrivalled specialist knowledge, enabling us to support you with your business operations. As a family business, Van den Borne invests in long-term relationships based on reliability and partnership.
A family business
Van den Borne was founded in 1970 by the parents of the current owners. The Van den Borne brothers own several companies operating within various industries in the Netherlands, Belgium, Germany and England. As a family business, Van den Borne invests in long-term relationships based on reliability and partnership.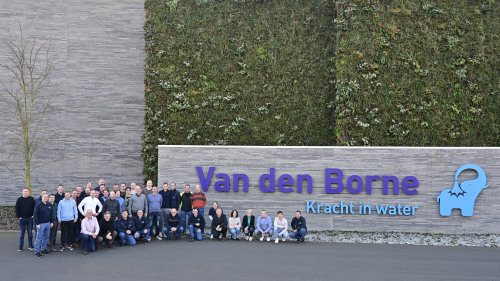 Your top supplier
As a representative of a large number of top brands, we guarantee the highest quality. This makes Van den Borne the specialist for installers and wholesalers in irrigation, pumps, sanitary facilities, soil drilling, mechanised agriculture and stable construction.

But that's not all: Van den Borne also guarantees excellent, comprehensive service. Thanks to our high stock position, we ensure high supply reliability. Van den Borne supplies a wide range of top, high-quality brands from our branches in the Netherlands, Germany and England (KAR UK). You can also count on fast, flexible warranty processing by our in-house Service department.
View our brands
Van Borne: a climate-friendly company
At Van den Borne, sustainability within our living and working environment is one of our top priorities. Our business premises were built in a climate-friendly way, our new building is also being built as sustainably as possible and we're taking more measures to reduce our paper consumption.
Another key part of our sustainability strategy is water consumption. Water is the main ingredient in all the products we supply, which is why we're committed to sustainable water management.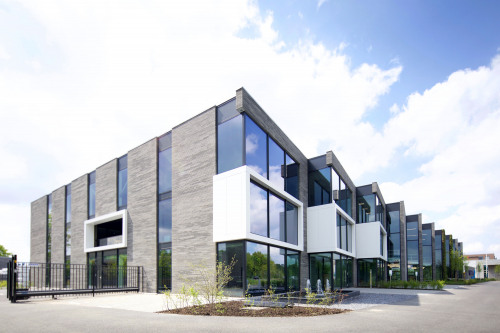 Adoption of Yambo the bush elephant
Through the Wildlife Foundation, we recently adopted Yambo the African bush elephant to serve as a symbol of our sustainability. There is no other animal that symbolises our company and products as much as the elephant: the words 'strength' and 'water' are our common denominators. By adopting Yambo, we're supporting Stichting Wildlife. This foundation works to protect endangered animal and plant species both in the Netherlands and abroad.
Find out more about Yambo and Stichting Wildlife here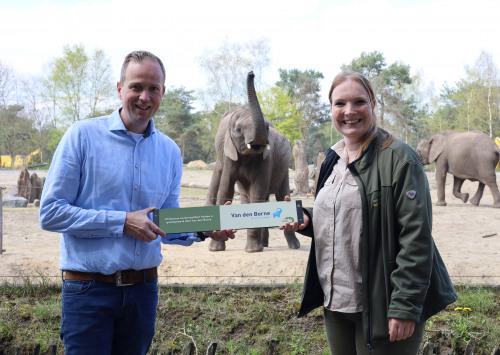 Take a look around our company!
Products available from stock