Our products
As a wholesaler in pumps and piping systems we can supply you with a variety of products from stock.
The following is a summary of our products.
Pedrollo water pumps
Van den Borne is a supplier of a wide range of centrifugal pumps. Most Pedrollo centrifugal pumps are provided with a brass impeller and stainless steel pump shaft. Thanks to the "floating" axial multi-impeller system, the Pedrollo source pumps can pump to a maximum of 150 g sand per m³.
See Pedrollo Catalog
Pump selector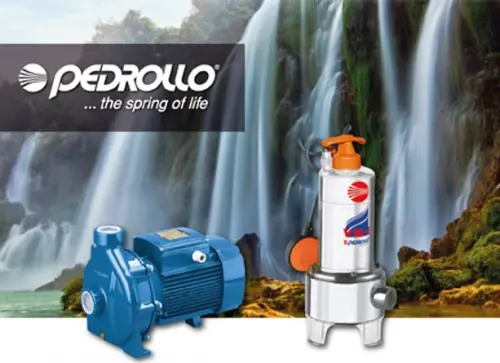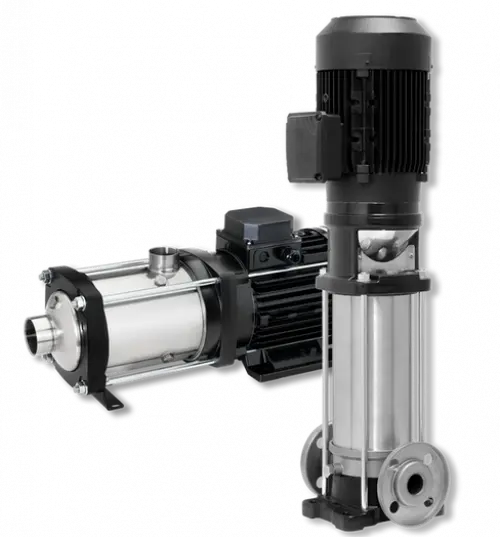 Rain Bird irrigation materials
As an importer of Rain Bird irrigation materials, Van den Borne can offer a complete range of products for automatic sprinkling. If you want irrigation to take place fully automatically you will also require a misting machine. Rain Bird has various machines for private gardens, and also for example for parks and sports fields where a number of sets are required. Such a machine allows you to sprinkle at the times you wish, for as long as you wish, and as often as you wish.
Rain Bird obviously also offers nozzles from micros-prayers to sports field sprayers. To have all sprayers and machines work properly together you need an electronic valve for each group you create. This valve will be automatically activated by the device when sprinkling is required.
See Rain Bird catalog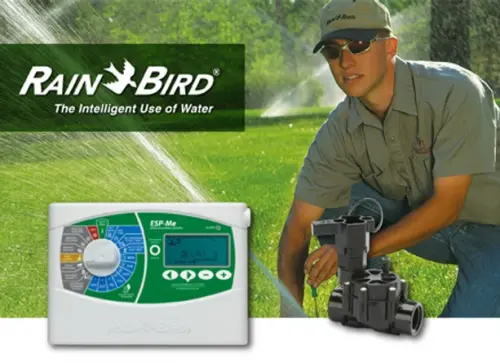 VDL pressure fittings PVC/PE
Van de Lande BV (VDL) develops and produces a wide range of injection moulded and pipe pressure fittings for PVC-U, PVC-C and PE plastic pipe systems.
VDL manufactures the fittings in the following sizes:

PVC-U
Glue joints: 10 mm to 400 mm
Threaded connections: 1/4″ to 8″ BSP
PE
Clamp connections: 16 mm to 110 mm
Threaded connections: 3/8″ to 4″ BSP
The VDL range is extremely comprehensive on the one hand with the many different dimensions and on the other with the wide variety of products in pressure classes PN6, PN10 and PN16. A KIWA ATA certificate has been obtained for the raw materials used by VDL. All this makes VDL a trusted brand for various systems and installations.
Download VDL catalogs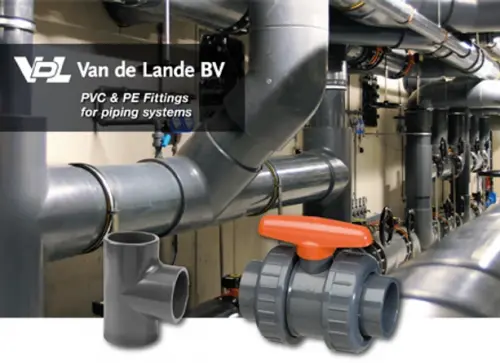 Hunter irrigation products
Hunter Industries is a family business that supplies high-quality, efficient solutions for irrigation worldwide. This varied range of products can be seen everywhere in residential and commercial landscapes around the world. The current Hunter irrigation product line is designed with the requirements of irrigation professionals in mind and contains products for the complete irrigation.
See Hunter Catalog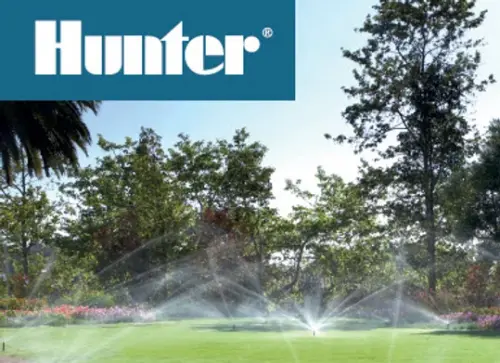 Otterbine floating fountains and aerators
Otterbine Barebo Inc. distinguishes itself by its floating fountains developed with aerators in mind, so besides an attractive spray image being created oxygen is also added to the water.
As a result, an Otterbine unit offers a solution to many problems including blue algae, stench and botulism.
Download Otterbine catalog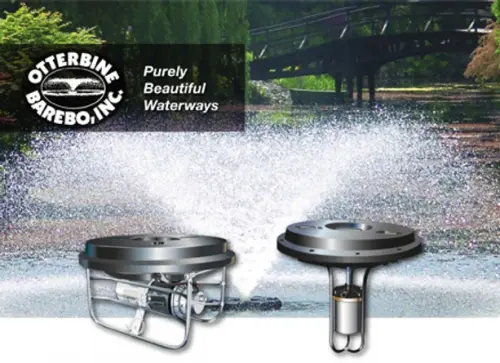 Vyrsa brass spray nozzles
Vyrsa is the Spanish manufacturer of a wide range of spray nozzles aimed at lawn, plant and vegetable garden irrigation and the irrigation of pasture land and sports fields. Examples include impact sprinklers and sector sprinklers with a range of around 30 metres, and the larger gun sprinklers achieving a range of more than 70 metres.
Vyrsa Agriculture catalog
Vyrsa Turf catalog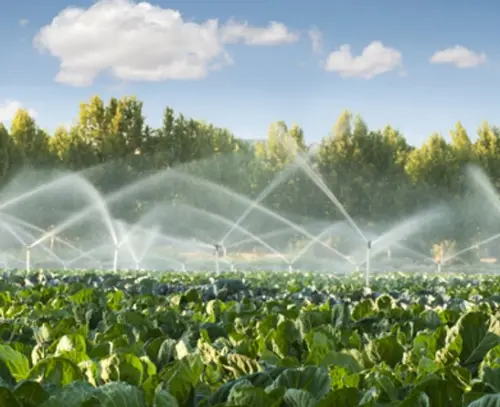 WellMate synthetic expansion tanks
WellMate Water Systems is a part of the Pentair Group. As the acknowledged leader in composite expansion tanks, WellMate offers innovative solutions for water storage and various pressure applications.
The pressure expansion tanks are manufactured without seams and are synthetic so corrosion-proof. They are suitable for drinking water and distilled or demineralised water, while being very light and simple to install.
The WellMate tanks meet high safety standards (TÜV – ASME – SA). As the importer for the Benelux, Van den Borne offers the WM, LP en HP types from stock.
See Wellmate catalog